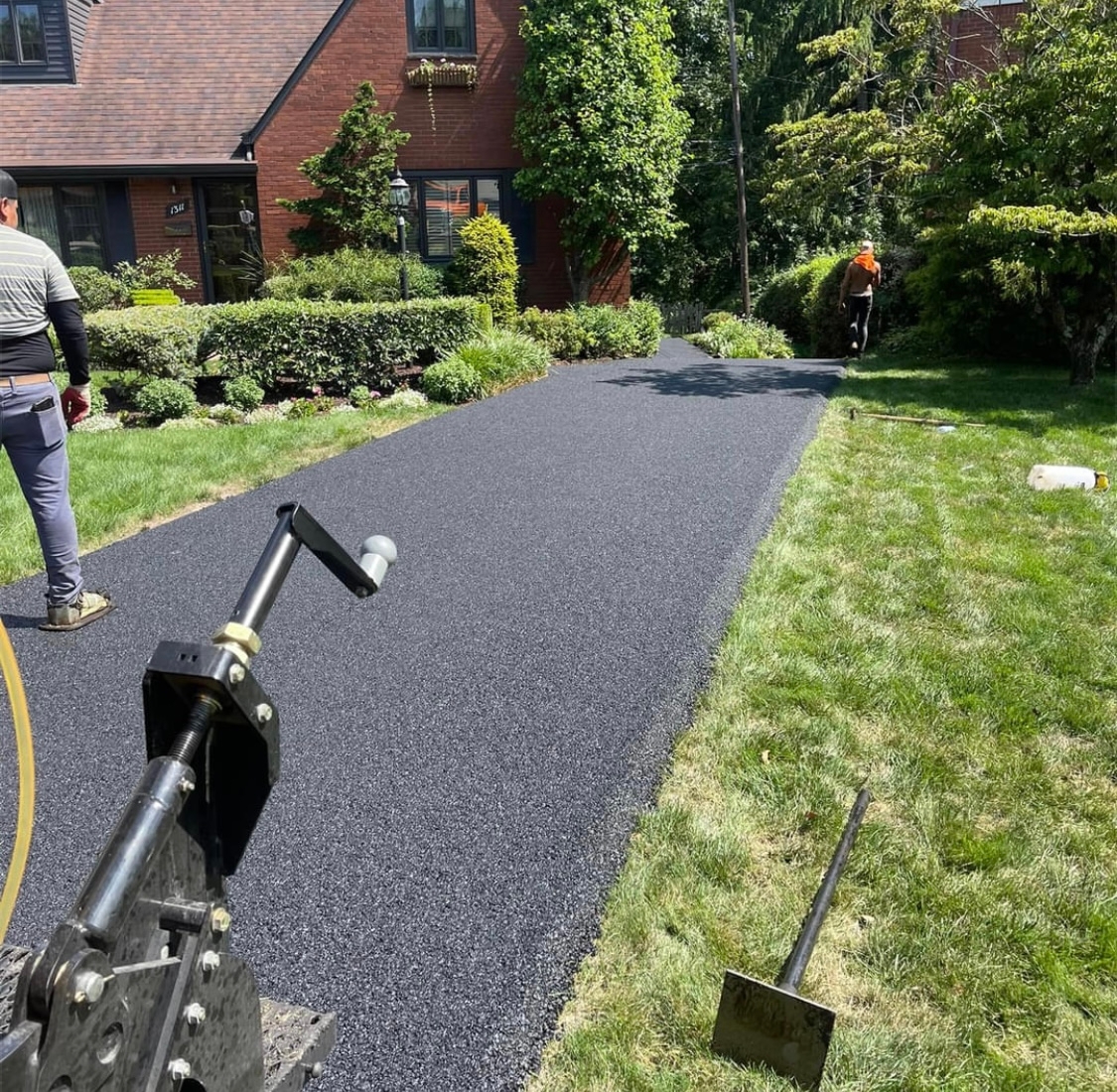 Southern New England premier paving specialists! 
Blackstone Valley Asphalt
Blackstone Valley Asphalt Services is a family-owned and operated full-service asphalt company located in Southern New England. Our knowledge and experience in asphalt projects has been developed over five generations of hard work and dedication, enabling us to handle any project with confidence. We provide high-quality, efficient, and reliable asphalt services to customers throughout the state.
Our team consists of full-time, dedicated asphalt paving and sealcoating professionals with years of knowledge and experience in the industry. From the initial estimate to the finished job, every customer is guaranteed to be satisfied with our workmanship, quality, and professionalism. We take pride in our long-term relationships with our customers and our ability to keep them happy.
We price our jobs competitively by reviewing each individual project based on sub-base, age of driveway, size, pitch, location etc.
At Blackstone Valley Asphalt Services, our customers are our number one priority. We aim to provide quality, service, and efficiency in everything we do. Our repeat customers are a testament to our commitment to delivering exceptional results. As Southern New England's premier paving specialists, you can trust that when you hire us, you're getting a job well done. Our highly trained crew will make light work of any project, big or small, and our attention to detail and efficiency will leave you impressed.
Choose Blackstone Valley Asphalt Services for all your paving, sealcoating, and line striping needs. We are dedicated to delivering the best results, every time.
Your Neighborhood Paving Crew
Community
At Blackstone Valley Asphalt Services, we believe in giving back to the community that has supported us for over 80 years.
We are proud to sponsor local causes that are important to our employees, including youth sports teams and other community initiatives. We also donate to local charities and support our local police department through our "Back the Blue" program.
We understand the importance of being active in our community, and we take pride in supporting the causes that matter most to our customers and employees. Our commitment to community involvement is just one of the many ways that we set ourselves apart from other asphalt contractors in the area.
When you choose Blackstone Valley Asphalt Services, you're not just getting a high-quality paving, sealcoating, or line striping service, you're supporting a local business that cares about the community. Contact us today to learn more about our services and how we can help you achieve your asphalt needs.
USE. RECYCLE. REUSE
Going Green
At Blackstone Valley Asphalt, we understand the importance of sustainability and strive to reduce our environmental impact. One way we do this is by offering cost-effective alternatives to traditional hot mix asphalt paving, such as recycled asphalt millings. Millings are made from recycled asphalt and are usually about half the cost of hot asphalt, making them a more affordable option for our customers.
In addition to offering eco-friendly alternatives, we also take steps to ensure responsible disposal of old asphalt. We drop off old asphalt at a reclaim facility where it is reprocessed into 1" gravel that can be used as a driveway base in the future, reducing waste and promoting sustainability.
We are also proud to be almost 100% paperless, minimizing our carbon footprint and reducing paper waste. Whether you choose traditional hot mix asphalt or recycled millings for your project, you can rest assured that we are committed to reducing our environmental impact and promoting sustainability in everything we do.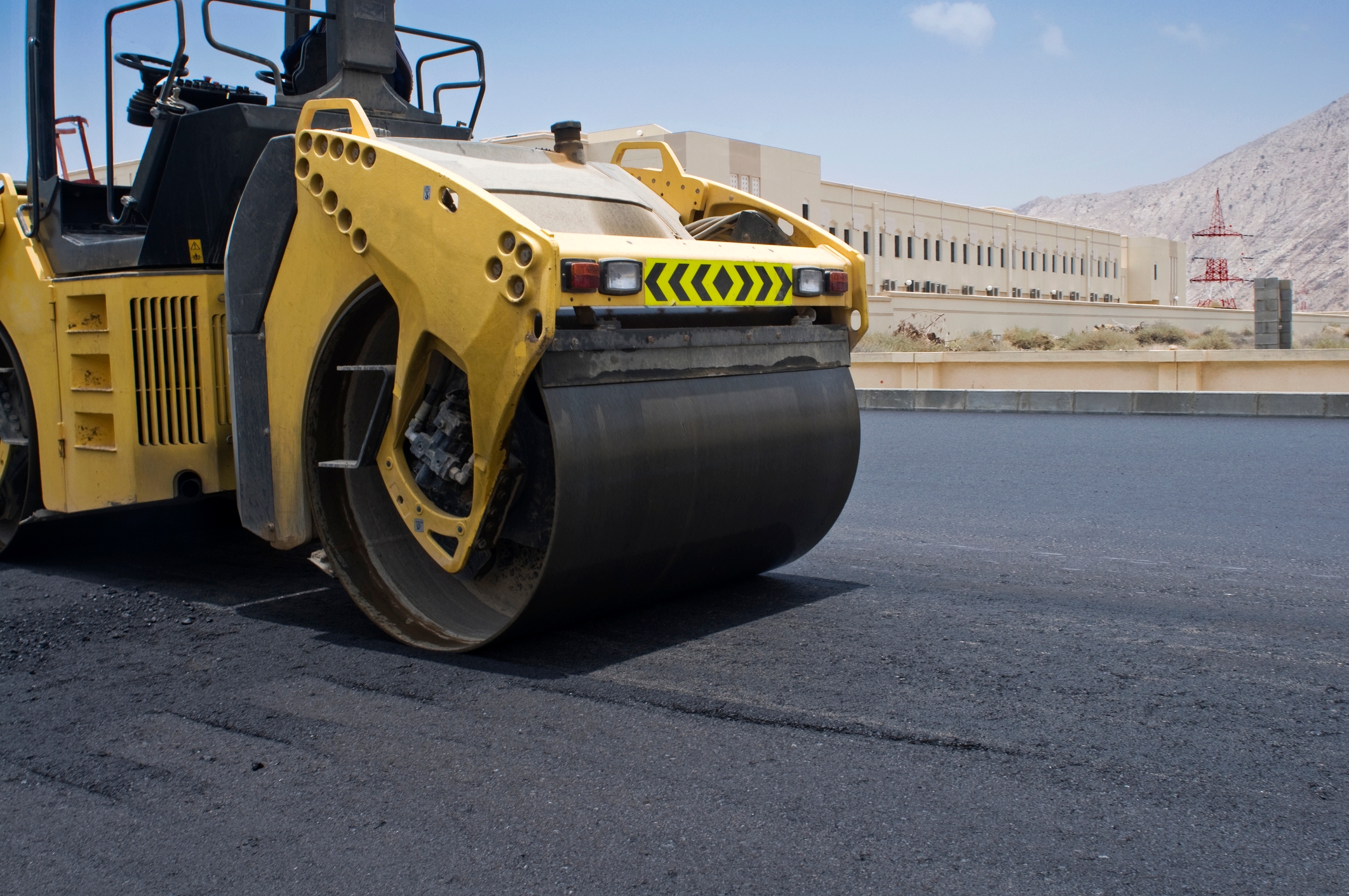 Safety
At Blackstone Valley Asphalt Services, safety is paramount in everything we do. We are committed to providing a safe and accident-free work environment for our employees, customers, and the public. We believe that safety is not just a priority, but a value that we live by every day.
We take every precaution to ensure that our projects are completed safely, without putting our employees or customers at risk. We don't cut corners, and we don't take unnecessary risks. Our crew members wear hi-visibility clothing to make them stand out and prevent accidents.
We have a comprehensive safety program in place that includes ongoing training, regular safety meetings, and adherence to all industry safety standards and regulations. We also regularly review our safety procedures and equipment to ensure that we are providing the highest level of safety on every project.
When you choose Blackstone Valley Asphalt Services, you can trust that your project will be completed with the highest level of safety and professionalism. Contact us today to learn more about our commitment to safety and how we can help you achieve your paving, sealcoating, and line striping needs.