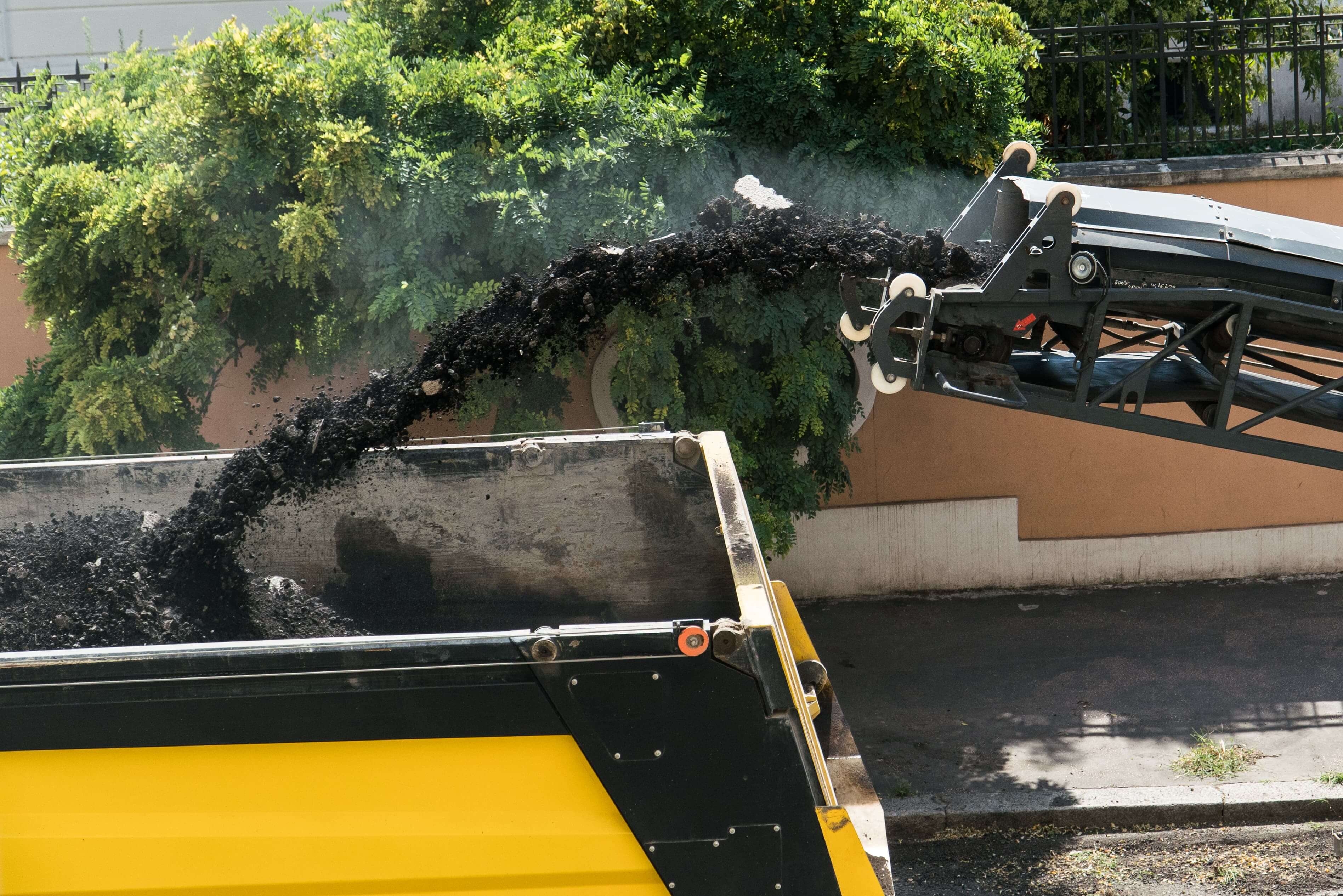 Tired of Parking on Mud and Grass? Let Us Help You with that! 
Sustainable Asphalt Solutions
At Blackstone Valley Asphalt, we understand the importance of sustainability and strive to reduce our environmental impact. One way we do this is by offering cost-effective alternatives to traditional hot mix asphalt paving, such as recycled asphalt millings. Millings are made from recycled asphalt and are usually about half the cost of hot asphalt, making them a more affordable option for our customers. Once the millings have been laid and have been compacted it can then be used in the future as a base to lay the hot mix blacktop once your finances allow.
In addition to offering eco-friendly alternatives, we also take steps to ensure responsible disposal of old asphalt. We drop off old asphalt at a reclaim facility where it is reprocessed into 1" gravel that can be used as a driveway base in the future, reducing waste and promoting sustainability.
Whether you choose traditional hot mix asphalt or recycled millings for your project, you can rest assured that we are committed to reducing our environmental impact and promoting sustainability in everything we do.